On September 6th 2022, Disney Dreamlight Valley was released in early access to the players. Now, one year later on the game's anniversary, a new story expansion is announced, the "Enchanted Adventure", welcoming Belle and the Beast to Dreamlight Valley.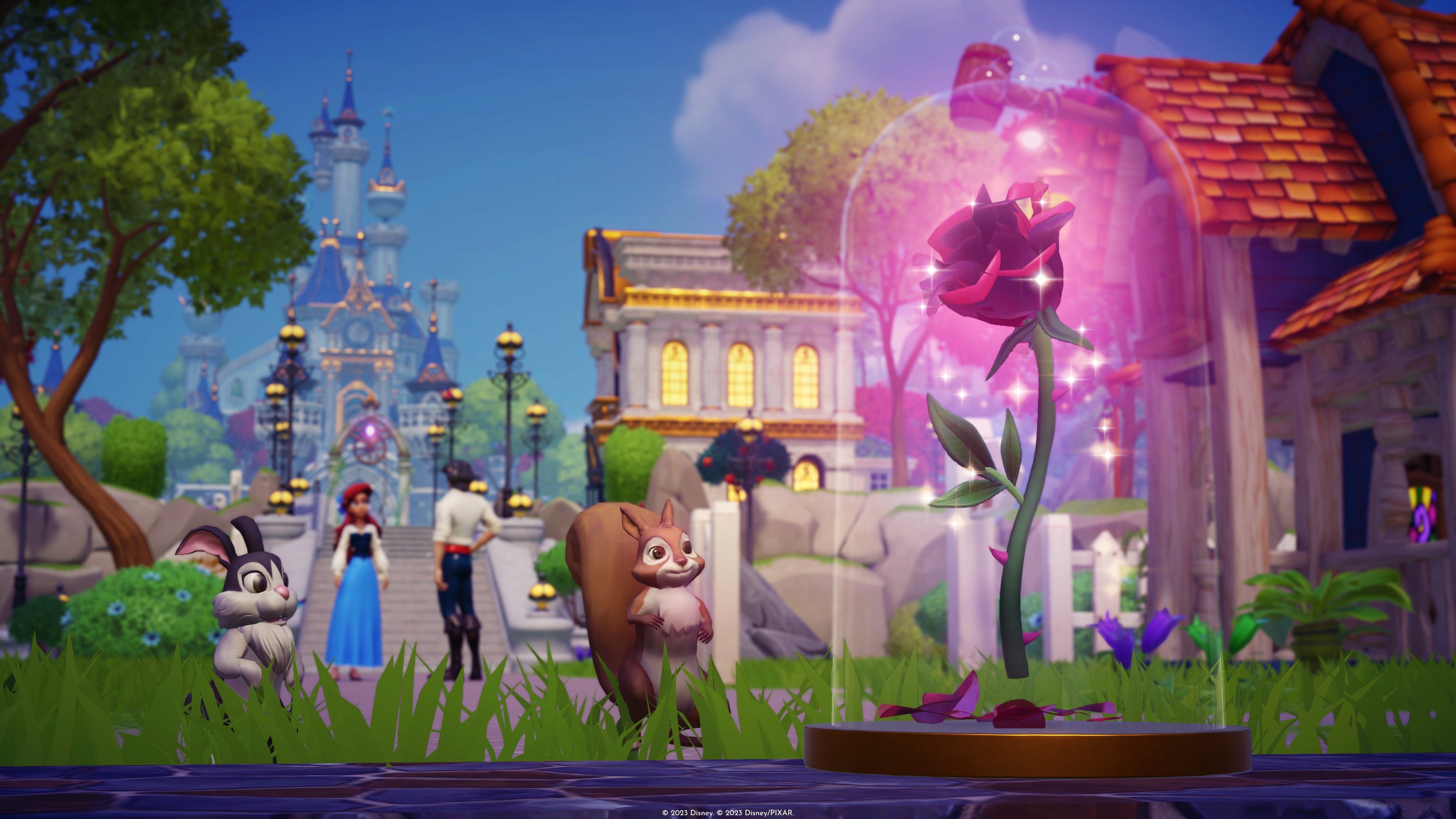 Belle has been a much anticipated character to join the village roaster for quite some time. She was featured in the first ever trailer for the game, as well as the original loading screen, and is the main character featured with the Player character in the game's header image on Steam. So understandably, fans had been asking about Belle's debut in the game for a while, and now she's finally here! But she's not alone, the Beast is also tagging along, with both characters being introduced in the Enchanted Adventure update.
The Enchanted Adventure Update's main focus will be Belle and The Beast's debut into the Valley, as well as the introduction of the Beauty & The Beast realm. Players will be able to venture and explore Beast's castle from the movie. The Tik Tok & Twitter teaser briefly gives us a sneak peek of inside the castle, showing off a grand piano and staircase, and a darkly candle lit hallway. Perhaps we'll be able to explore the West Wing?
The announcement promo teaser for the Enchanted Adventure Update also gives us a sneak peek on other new features that will be included with the update. We can briefly see in the corner a red parrot wearing a sailor's hat and vest, potentially being added as a new pet/companion for our character. We can see the Enchanted Castle where Belle and The Beast will most likely live in during their stay in Dreamlight Valley. On the lawn of their castle, we see roses planted into the ground, possibly being new foraging items for crafting. Finally the big eye catching detail is Mother Gothel admiring some Nightmare Before Christmas themed furniture items. They could either be available for purchase from Scrooge's Shop, the Premium Shop, or available to collect in the Dreamlight Star Path, the game's themed battle-pass.
The release date wasn't announced, but based off a response from their official Facebook page, Enchanted Adventure may release September 17th or later. Disney Dreamlight Valley is available for $29.99USD on PC through Steam, Mac App Store, Epic Games, and Microsoft Store and on Console through Nintendo Switch, Playstation 4, and X-Box One.
About Post Author