We are under a month away from the release of Disney's The Nutcracker And The Four Realms. The studios marketing push on the movie is now starting to heat up. With that comes a brand new featurette Courtesy of Fandango.
#DisneysNutcracker provides a new look at the classic holiday tale.

Take your family! 🎟️ Tix are now on sale: https://t.co/faofWkiNmd 🎟️ pic.twitter.com/cZ8FUHOwoa

— Fandango (@Fandango) October 9, 2018
Tickets also went on sale, which can be purchased here.
the film stars Mackenzie Foy as a girl named Clara, who searches for a unique key that will open a mysterious box given to her by her late mother. Clues take Clara to a parallel world where she discovers all kinds of wonderful and dangerous secrets, and ends up coming into contact with the whimsical Sugar Plum Fairy, played by Keira Knightley.
Directed by Lasse Hallstrom and Joe Johnston, the film also stars Eugenio Derbez as the Flower Realm King, Miranda Hart as The Dew Drop Fairy, Jack Whiteall as Harlequin, Misty Copeland as The Ballerina, Morgan Freeman as Drosselmeyer, Ellie Bamber as Louise and Helen Mirren as Mother Ginger.
The Nutcracker and the Four Realms is set to hit theaters on November 2, 2018.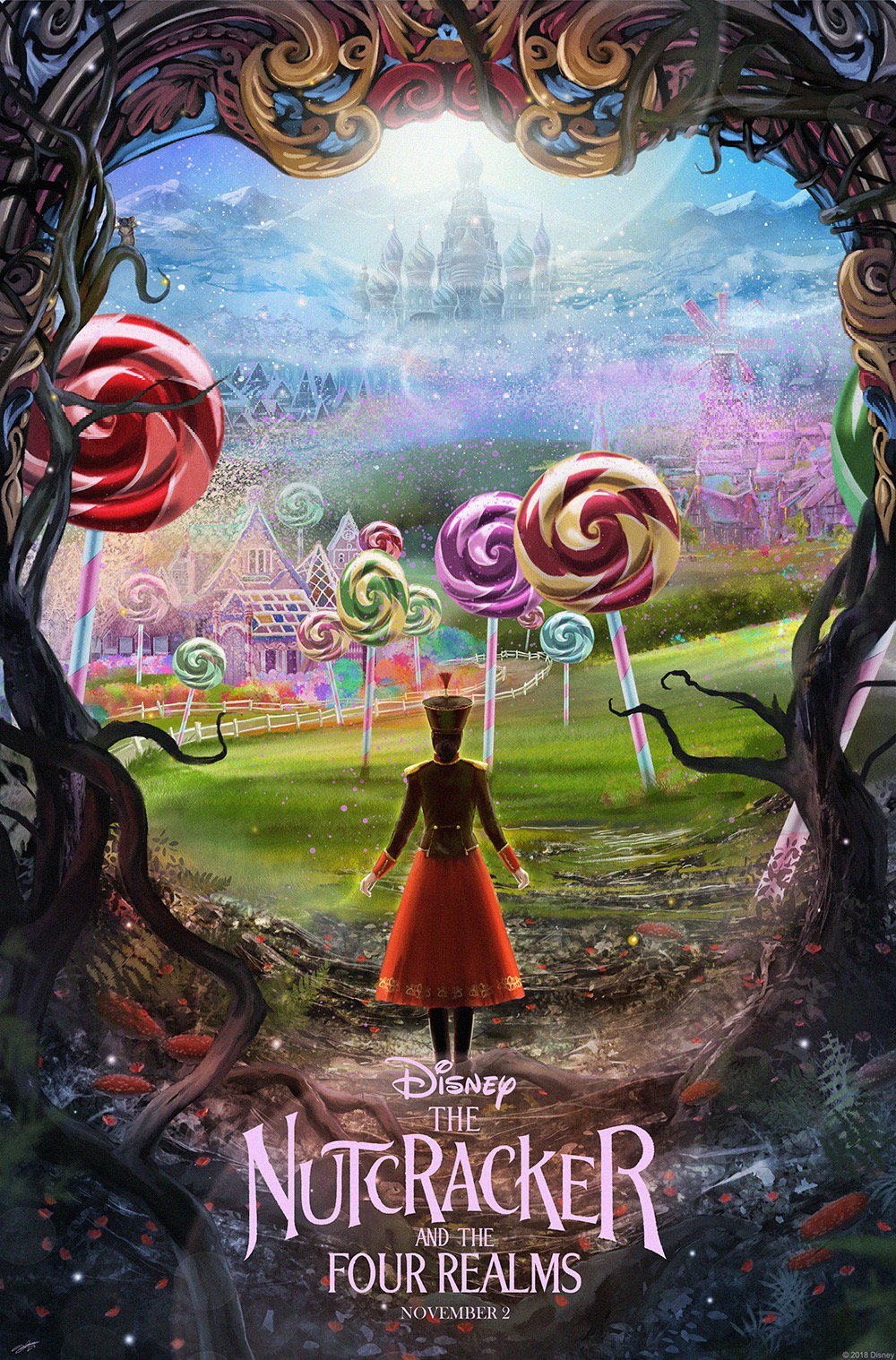 About Post Author