9
UPDATED: Disney Delivers New Posters For 'Star Wars: The Rise Of Skywalker'
We're only weeks away from the premiere of Star Wars: The Rise of Skywalker and we couldn't be more excited! The film will finally conclude the epic 9-movie saga of the Skywalker family.
Today, Disney has released a new international poster from China featuring Daisy Ridley's Rey and Adam Driver's Kylo Ren in the epic water scene fight, as shown in the trailers. Take a look down below!
Read: Ahsoka Tano Teased For 'Star Wars: The Rise Of Skywalker'
'Star Wars: The Rise of Skywalker' hits theaters December 20, 2019.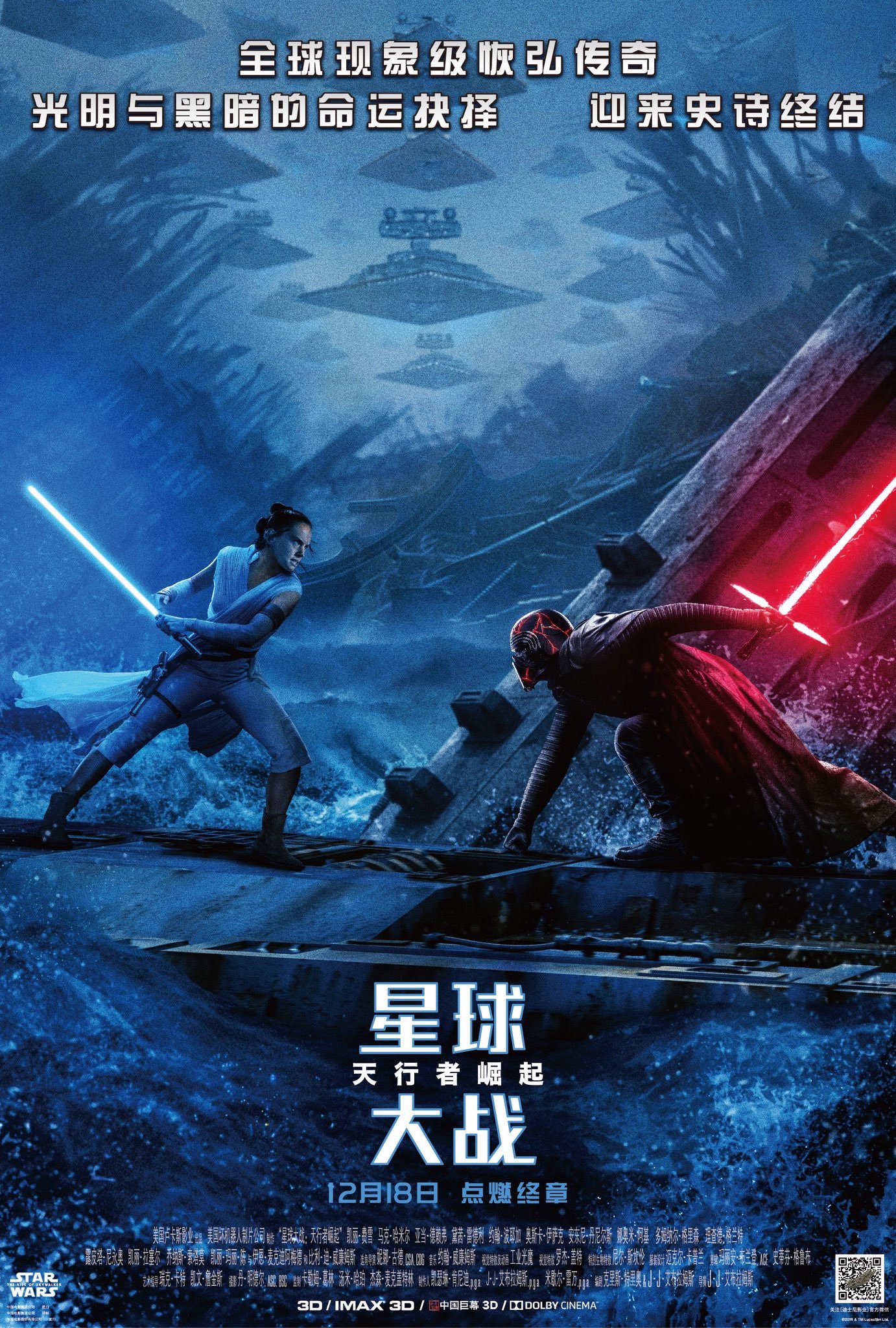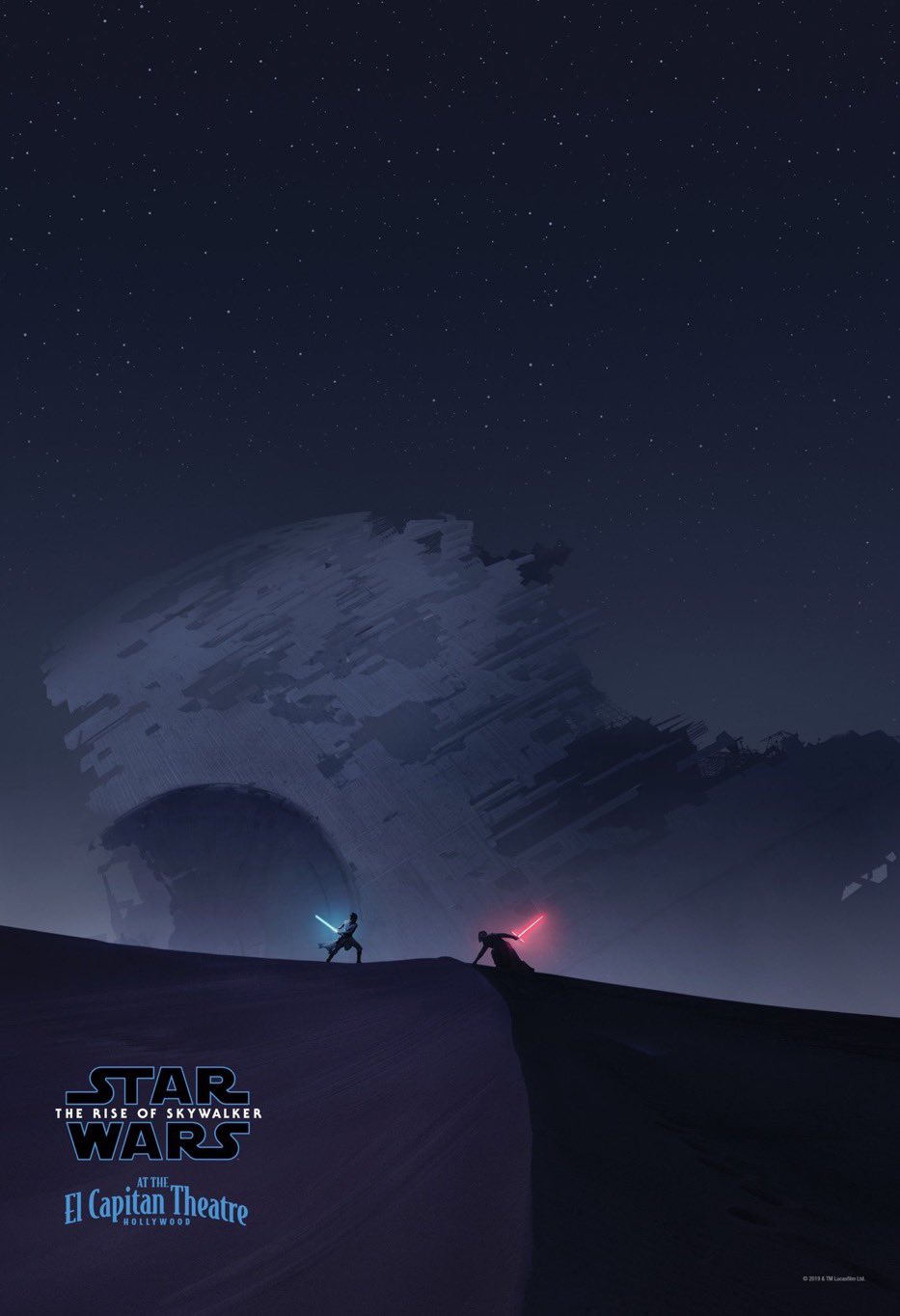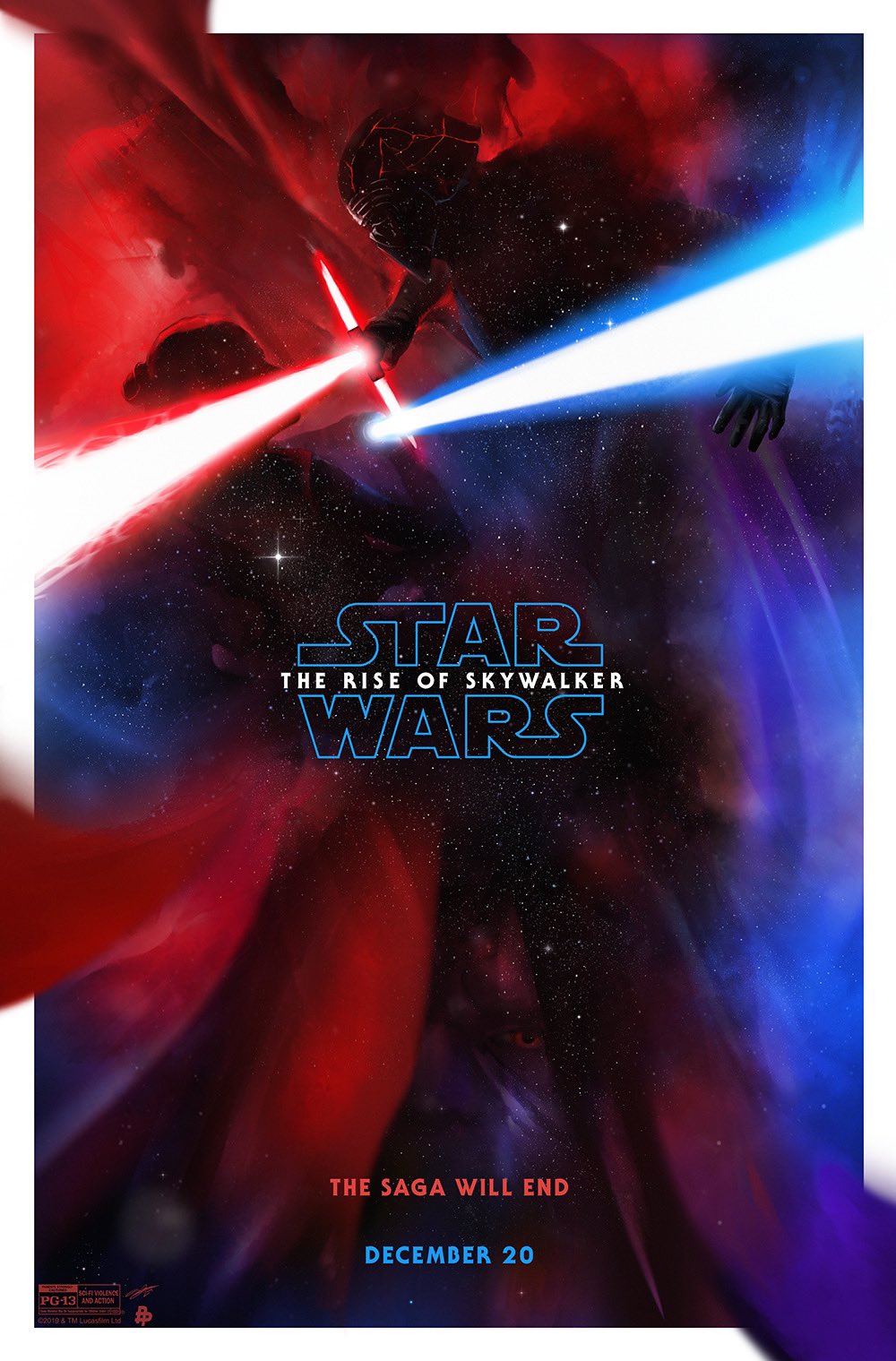 Read: Don't Expect A Finn or Poe Dameron Disney+ Series
'Star Wars: The Rise of Skywalker': The surviving Resistance faces the First Order once more as Rey, Finn and Poe Dameron's journey continues. With the power and knowledge of generations behind them, the final battle commences.
The film stars Adam Driver, Daisy Ridley, John Boyega, Oscar Isaac, Billie Lourd, Carrie Fisher, Mark Hamill, Ian McDiarmid, Keri Russel, Domhall Gleeson, Lupita Nyong'o, Andy Serkis, Billy Dee Williams, Kelly Marie Tran, Richard E. Grant, Joonas Suotamo, Anthony Daniels, Naomi  Ackie, and Dominic Monaghan. Written and directed by J.J. Abrams.
Source: Twitter