27
New Fantasy Springs Port Coming To Tokyo Disney Sea
A new sea port expansion, Fantasy Springs, is coming to Tokyo Disney Sea next summer 2024. Measuring at 140,000 square meters, it's DisneySea's biggest expansion to the theme park.
Fantasy Springs will consist of three themed areas, featuring new attractions, restaurants, and gift shops. Fantasy Springs also includes a brand new hotel for park guests. A colorful and joyful mix of classic and modern Disney characters and stories, featuring Frozen, Peter Pan, and Tangled.
The Frozen area, 'Frozen's Kingdom' features 'Anna & Elsa's Frozen Journey' dark ride attraction, a retelling of the story from the 2013 original film, 'Royal Banquet of Arendale' restaurant and a 'Oaken's OK Food's' snack shop. The Tangled area, 'Rapunzel's Forest' will introduce 'Rapunzel's Lantern Festival', a brand new dark ride that retells the story of Rapunzel's "Best Day Ever". Guests will also be able to dine at the 'Snuggly Duckling' tavern straight out of the movie itself. The Peter Pan area, 'Peter Pan's Neverland', will feature two attractions. 'Peter Pan's Neverland Adventure', a 3D dark ride, and 'Tinker Bell's Busy Buggies', a small children friendly ride where you explore Pixie Hollow, and the 'Lookout Cookout' restaurant, where guests become honorary Lost Boys and dine in Peter Pan's hideout.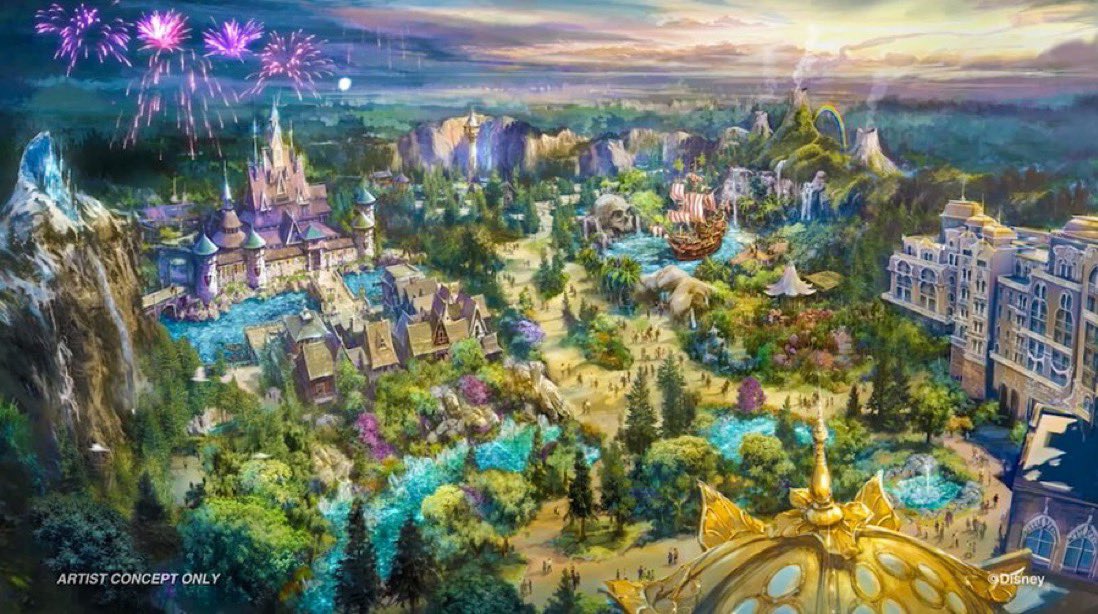 The Fantasy Springs Hotel will be a park-integrated hotel. Guests will be able to enter the hotel within the park itself. The hotel will be broken up into two separate wings, the Fantasy Chateau and the Grand Chateau. The Fantasy Chateau will offer 'deluxe' rooms, featuring floral and fauna décor to guests. The Grand Chateau will provide the 'most luxurious accommodations available in all of Tokyo Disney Resort'. The hotel will also include room service accommodations, a lounge and buffet restaurant.
Construction first began back in June 2019. The Fantasy Springs park expansion will open June 6th 2024.