Since its inception, Marvel has had a penchant for crafting stories of such level that containing them in simple standard issues simply wouldn't do. As such, the publisher came up with the fantastic decision of making special "GIANT-SIZE" comics to properly tell such gigantic and impactful stories!
To mark the format's 50th anniversary, the "Giant-Size" issue is returning in 2024!
What better issue to revamp the line than with than GIANT-SIZE SPIDER-MAN #1?
READ: Marvel Comics News Round-Up – September 11th -17th
Back before crossover events like the Kree-Skrull War or the iconic Secret Wars changed the way Marvel told their bigger stories, GIANT-SIZE were the best way for the biggest status-quo changes to be presented, such as the wedding of Vision and the Scarlet Witch, the debuts of heroes and villains like Tigra and Korvac, or the debut of a new team of X-Men in GIANT-SIZE X-MEN #1 (arguably the most iconic GIANT-SIZE issue ever).
The first new GIANT-SIZE issue, GIANT-SIZE SPIDER-MAN #1, helmed by Cody Ziglar and Marvel Stormbreaker artist Iban Coello, will see Miles Morales and Dylan Brock, the next generation of Spider-Man and Venom duke it out in an intense showdown! Not only that, but this will include a reprint ULTIMATE COMICS: SPIDER-MAN #22 by Spidey-legends Brian Michael Bendis and Sara Pichelli that highlights the finale of Miles' battle with the ULTIMATE Venom (Subsequent GIANT-SIZE issues will also include backup reprints of key stories).
And if that wasn't enough, this December Marvel will reprint the very first GIANT-SIZE issue, GIANT-SIZE SUPER-STARS #1 by Gerry Conway and Rich Buckler!
GIANT-SIZE SPIDER-MAN #1 by Cody Ziglar and Iban Coello with cover-art by Bryan Hitch comes in January 10, 2024.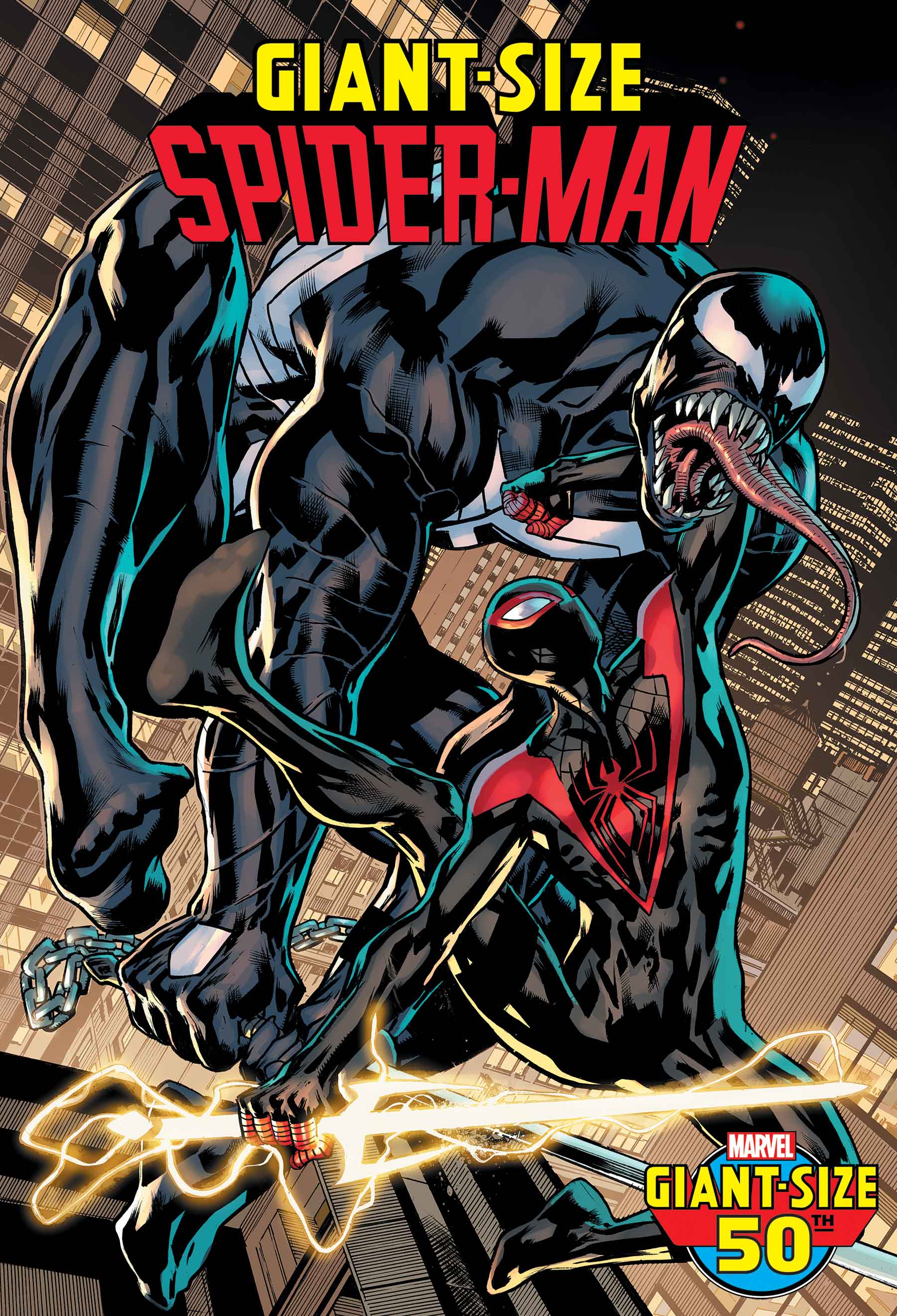 About Post Author